Coastal Alliance Co-operative Trust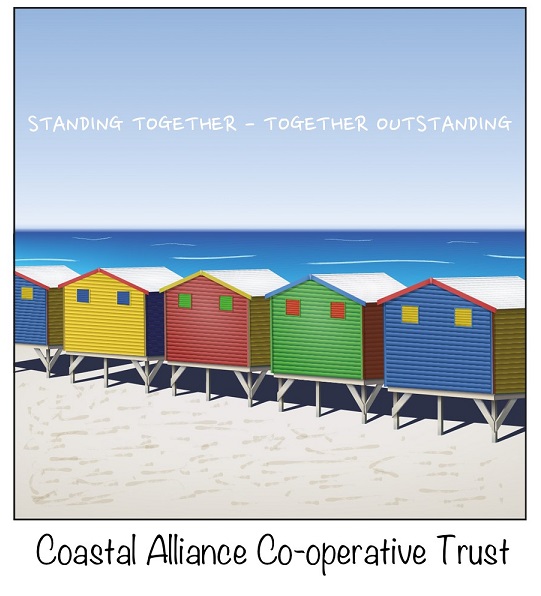 Coastal Alliance Co-operative Trust
St Alphege CE Infant School is a member of the Coastal Alliance Co-operative Trust (CACOT).
CACOT is a collaborative group made up of head teachers of the fifteen member schools within the locality of Herne Bay and Whitstable. This large group of schools regularly work together to meet the educational needs of all children within the communities they serve.
Our collaboration includes schools working with other schools to develop good practice, value for money activities sourcing resources at best prices, developing shared policies and practice and the development of a number of groups and activities including a Sports Partnership.
All teaching staff are members of curriculum networks who work together to develop policies and share good practice. St Alphege CE Infant School currently plays a lead role in supporting other schools in providing outstanding Special Educational Needs provision and Mrs Spinks, our Head of School, leads the SEND Alliance group. We are also actively involved in the Arts and Music Alliance groups allowing us to share our excellent practice within our Arts Mark Gold status across the other schools.
It is a very positive collaboration whereby Infant, Junior, Primary and Secondary Schools all work together and share our sites and resources. Sharing our expertise and experiences benefits everyone who is involved.
CACOT has enabled us to give the children some rich learning experiences such as using the climbing wall and trampolines at Herne Bay High School, attending the School Council Parliament, entering many inter-school competitions in a variety of sports, the Times Tables Bee, Poetry Slam, as well as music and dance festivals.