Lunches In Nursery
Lunch is served between 11.30am and 12.15pm. Children can have a school lunch provided by our school caterers Chartwells for an additional cost of £1.75 per meal, or they can bring packed lunch from home.
There are always healthy snacks, such as fruit, and milk and water available at the Snack Bar if children need to refuel in between games. Children can help themselves whenever they need to.
During both the morning and afternoon sessions there is a sit-down snack time, when the children sit with their friends and key grown-up to share fruit and milk, or practice their skills by spreading butter and jam on toast.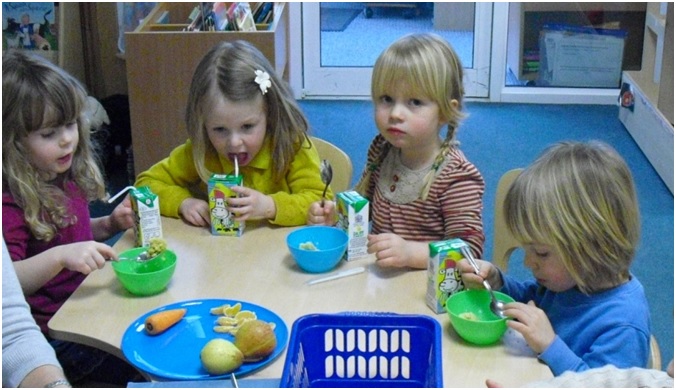 Our current menu can be viewed below.