Saint Alphege Remembered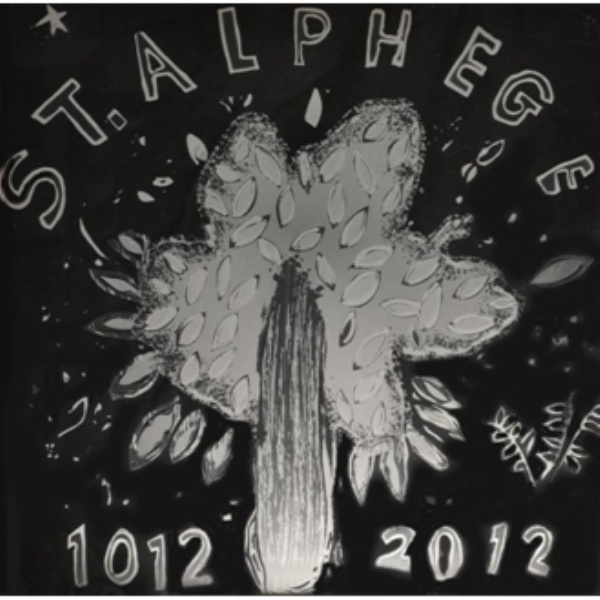 St Alphege CE Infant school children joined with Whitstable artist Sonia McNally to design scenes from the story of Saint Alphege which would be used on the new glass screen doors in the narthex of St Alphege church as well as a commemorative window in St Alphege CE Infant School.
To celebrate the 1000 years since the murder of Saint Alphege, the church commissioned Sonia to design and etch the glass doors. She visited the school and ran workshops for all children using different art styles. She started off with designs in chalk and charcoal. These formed the actual designs which she etched into the glass windows. The children then experienced the etching technique Sonia would adopt by using a piece of coloured card covered in black paint and scraping away the black coating to reveal a picture beneath.