School Inspection Reports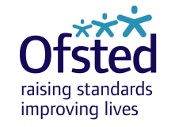 Our last Ofsted Inspection was February 2023 and our last SIAMS Inspection from the Diocese was March 2020. Click on the links on the left to find out more about the inspection results.
You can also leave feedback about our school on the Ofsted Parent View website.
We have also been awarded accreditations for Platinum Artsmark, I Can Talk and Enhanced Healthy Schools status. Please use the links on the left to see more details of each of these awards.