Friends Fundraising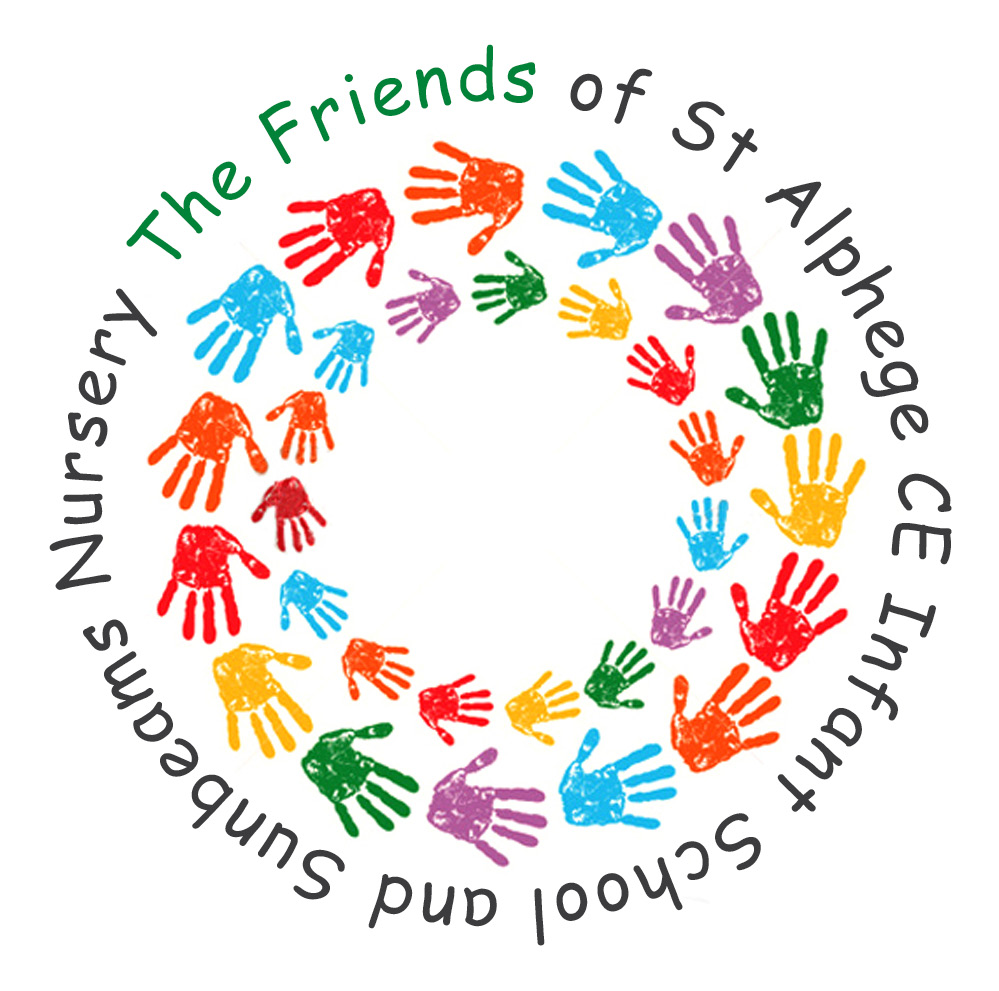 We welcome every parent and carer to the Friends Association. The Friends of St Alphege run events throughout the school year to raise money for the children and their enrichment.
Last year we raised £9000 which is being used to make lots of improvements to the school and the children's resources.
Our current project is creating an outdoor learning environment for the children. This is going to be a vibrant and stimulating space which will provide the children with a space to play, learn and create. It will include dens, willow tunnels, a sensory pergola, a beautiful new pond and much more! We have a number of local businesses donating their time and resources to help build this space as well as parent power in working together to clear the area.
We are motivated to bring the school community together, we are always open to new ideas and love to bring people together and get them involved. Whether you can offer time, ideas or contributions - anything is welcome and gratefully received.
Some of the events we run to raise money for the children are our wonderful Summer and Winter fairs, discos, cake sales, quiz nights and Easter egg hunts.

Every year we create an Easter egg hunt in school for the children as well as a Festive day where the children meet Santa and take part in some Christmas activities - if you like dressing up as an elf or an Easter bunny this one is for you!
We put the FUN in fundraising and always have a laugh during the planning and organising of these events. Getting involved is a great way to meet new people and learn more about the school.
We tend to meet a few times a term to plan and share ideas; usually in the evening and in the daytime to be as accessible for all as possible. Check the weekly newsletter and Facebook page for dates.
We have an ideas box in the playground by the blackboard so if you have any comments or ideas for fundraising do let us know.
Please check the weekly newsletters for details of the next meeting. You can also keep up to date with events via the Friends Facebook page. Click the image below to see their latest news.

We have regular collections of unwanted clothes which is a really good way to raise extra funds.
Using 'Phil the Bag' collection services we regularly raise £200 just from parents bringing in bags of old clothes, shoes, bags and linens.
In 2017-18 we are fundraising for an urban Forest School environment
The friends are looking to support the development of an Urban Forest School environment along the back entrance to the school. The walk way past the pond is going to be transformed into an amazing out door learning area for the children to use.To achieve the vision of the school we will be donating all the revenues raised from the events and cake sales that the friends will be hosting this year.
If you have any skills or time you are able to offer to help make this Urban Forest School environment come to life please get in touch.
Yellow Moon Fund-raising Cash Back
We've found a great way of raising money for St Alphege CE Infant School. The good news is we're not asking you to put your hand in your pocket to donate.
All you have to do is buy some of the fun great value crafts and toys from the Yellow Moon website and we will receive 10% cash-back (excl. VAT, delivery and sale items) on everything you buy. So everyone benefits: your crafty and party bag shopping is easier; your kids receive great products to help them create, party and learn; and we raise much needed funds too for FREE!
It's really simple, all you have to do is:
Go to www.yellowmoon.org.uk and make a purchase
Quote our unique SOURCE CODE: SST5293 when you check out
Mention to friends and family as they may want to add to your order
Yellow Moon will send your order direct to your home!
There are no hidden fees or promotional costs and Yellow Moon, as a thank you for shopping with them, will be giving a cash-back on your purchase to us for FREE!