Ofsted report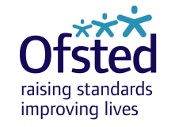 Our last Ofsted inspection was an ungraded inspection on
2nd and 3rd February 2023.
As this was an ungraded inspection our overall grading was not changed however, we are very proud that the school was deemed to have demonstrated robust evidence of outstanding practice in all areas during the inspection process. Ofsted are therefore, recommending that the school is re-inspected under a graded inspection within two years.
We are extremely proud of the report. The staff work tirelessly to provide an outstanding curriculum offer and to enable all children to thrive during their time with us. We are so fortunate to have such a highly skilled, dedicated and passionate team who care deeply about providing the best outcomes and education for your children.
Our previous Ofsted Inspection was on 21st & 22nd November 2017.
Our overall rating from this inspection was Good, with Personal development, behaviour and welfare recognised as Outstanding.