Our School
Mission Statement
'Learning to live, loving to learn'
Our Ethos
This is a place where we value all children and give them a sense of security and self worth. Here we help each child to develop personal, spiritual and moral strengths, reflecting our identity as a Church School.
We sensitively challenge our children to produce their best in an atmosphere of praise, encouragement, happiness and fun. In this way pupils develop the necessary skills and confidence to enjoy the world of learning.
We work in close partnership with families and the community, helping the child to mature socially and showing them ways to help others.
Our values
Our St Alphege Values are routed in the gospel and teachings of Christ. The six St Alphege Values are: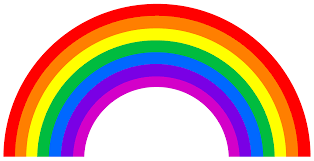 Koinonia
Forgiveness
Trust
Kindness
Love
Joy
We learn about:
Building a strong and supportive Community (Koinonia)
How to ask for and show Forgiveness
Trust is essential to human life and is at the heart of all relationships.
Kindness and being kind to one another is an important part of building a strong community.
The importance of Love in our world and lives.
Discovering our inner contentment, enjoyment of life and happiness with others so that we can share our Joy with the world.
Current aims of the school
School Development Priorities 2017-2018
S.O.A.R
Spectacular Spelling
Outstanding Outdoor Learning
Amazing Maths
Resilience and Growth Mindset
An acronym helps our whole school community understand what our current priorities are.
At St Alphege the children design their own School Plan reward system, with stickers awarded for each area, and celebration assemblies providing opportunities for everyone to share individual success.
We work hard to respond to Government initiatives in ways that are real and relevant to each age group.
This year we are working on S.O.A.R
This stands for:-
| | |
| --- | --- |
| | S. Spectacular Spelling |
| | O. Outstanding Outdoor Learning |
| | A. Amazing Maths |
| | R. Resilience & Growth Mindset |
Children are also able to gain Sports Superstar reward stickers from our Sports Coaches during their curriculum lessons, and Amazing Arts and Marvellous Maths reward stickers from their teachers. The Amazing Arts is awarded for all areas of 'The Arts' including music, drama, dance and art.
| | |
| --- | --- |
| | St Alphege Values |
| | Fabulous Arts |
| | Super Sportsmanship |
We have made some amazing improvements to our learning environments both inside and out and we will continue to focus on further improvements this year.