What People Say About Our School
What other professionals say about us!
What a creative and wonderful school! Full of art work, welcoming staff and inspired pupils It is always a pleasure working with St Alphege Infants and going on creative adventures! Jo Dyer – Creative Director Animate Arts Company
Having worked in St Alphege Infants for over a year now I have found the staff consistently welcoming, organised, creative and open to innovative ideas and training to support all children's development. Relationships are clearly a key priority at all levels and this is modelled and reinforced from the senior leadership. Staff continually go the extra mile and beyond to ensure that all children and families have the best start on their educational journey. The focus on each child, staff member and parent as an individual with their own strengths and needs doing their best with the resources they have is admirable. The school are very successful in identifying children's needs early on, intervening and where necessary gaining the right support and advice from outside the organisation. This is a very inclusive school with a positive aspirational ethos and nurturing staff who constantly engage in reflective practice. Dr Carol Toogood – Educational Psychology
Working at St Alphege is always a positive, joyous experience. Thoughts and ideas are always supported and a genuine enthusiasm for helping to bring ideas to fruition is so welcome in such a busy world. Anita Memmott – Music Specialist Teacher
The staff at St Alphege Infant school and Sunbeams Nursery are open minded, flexible and creative. They engage with training in a positive manner and work well with our service to reach positive outcomes for the pupils in their care. Emma Sandy – SEMH Specialist Teaching and Learning Service
I can honestly say that you have a school to be extremely proud of. It was clear from the moment I walked in that well-being and inclusion was high on the agenda for both the staff and the children. High Needs Funding is used very effectively to support the progress of Special Educational Needs pupils who have all made good or accelerated progress. I just wish all schools were as fantastic as you! Nadia Law – Local Authority Area Provision Evaluation Officer
I have had the privilege of working as a creative partner at St Alphege for many years. St Alphege is passionate about the use of drama to enhance the curriculum. The staff are always enthusiastic and actively involved in the sessions and I have witnessed huge developments in the children's imagination, physical co-ordination, social interaction and communication skills. The school is a wonderful place to be with its vibrant and colourful wall displays in classrooms and corridors, but also in the confidence and use of imagination the young people show in their acting abilities when we return each year. Performing Arts is at the heart of St Alphege and it is wonderful to see that this is supported and enriched at all levels. The school's use of drama enhances the curriculum and creates real awe and wonder for the children. It has been a pleasure to work in a school where it is fun to use drama as a powerful, exciting and enjoyable method of teaching. Ian Crosher – K.I.C Theatre Company
This is the first infant school who has a nursery on-site that has actively engaged with involving all the children into part of our P.E. provision. It was clear to see that The Head of School was very keen to ensure that every single child in school from EYFS to the end of their time at St Alphege has and does have access to this. It is absolutely great to see from a physical activity point of view what opportunities are available to children; Performing Arts, Archery, Football … All staff at the school are very engaged, supportive and it is clear to see that every child does matter. Sophie Husband – Director at Premier Sports
The children who have now visited us quite a few times have reminded us "oldies" that the Playhouse is an exciting place, a place where pretending is a good thing and where your imagination can run riot. The discipline and concentration that these young actors consistently show is amazing. They know that to really have fun you have to do things properly. What sticks in my mind was when one of the boys, after his first look around the Theatre, said "I want to live here". What an endorsement! Peter Bressington - Chairman of The Lindley Players
The staff at St Alphege infant school have been fantastic in their approach to supporting pupils and their family members especially during difficult times. Staff are clearly committed to getting the best possible outcomes for children and will go above and beyond to ensure that vulnerable children in particular get the support they need. From my own personal experience of working alongside St Alphege I can say that staff have a fantastic understanding of the importance of communicating and working together with other professionals. Sarah Cannon – Children's Social Services
The atmosphere in the school and the learning environments provide a really safe and secure environment for children to learn. Tammy Mitchell – Local Authority Improvement Advisor
What our parents say about us!
The extra layer of Arts at the school is incredible. My child has blossomed as part of Performing Arts Club and to see his confidence grow is fantastic.
Thank you for nurturing our child and providing such a rich and varied way to learn the curriculum. The Raise the Roof concert and Arts Leaders were truly superb.
Our child has greatly enjoyed school and continues to be inspired by his lessons. the creative and enthusiastic way he is taught is evident by the way he recreates the activities at home.
Our child has absolutely thrived at St Alphege. His writing is beautiful and he loves to tell us all about the things he has been learning.
Our child has flourished at St Alphege due to excellent teaching and high expectations. We thank you for making school so memorable.
​​​​​​​We are really happy with our child's progress this year. She has settled into school so quickly and you have developed a real love for learning in her.
This school is so exciting. We have seen a tremendous amount of progress in our child's learning and have seen him flourish with you.
Our child has formed such a close bond with the staff at St Alphege who he describes as "his favourite people in the world". This makes it worry free for us to entrust him to your care every day.
My child has really enjoyed her time at St Alphege. Thank you for preparing her so well for her move to the Junior school.
Our over-riding impression of the school as given by all the staff is of a kind, patient, nurturing and inclusive environment which gives our child confidence and enhances his desire to learn.
St Alphege is a fantastic school. I have seen a good school get better and better and go from strength to strength. I am proud to say my child has been a part of that journey.
My child has turned into such a lovely young man as a result of the amazing and nurturing teaching team at St Alphege.
I am astounded at how well my child can now read. She now reads her stories to me with such expression!
Due to amazing teaching and wonderful school environment, we have watched our child grow from a new Reception child to being more than ready to start Year 1.
We are so grateful for everything you have done for our son. He loves school and cannot wait to be here each day!
Thank you for making my child's education so much fun!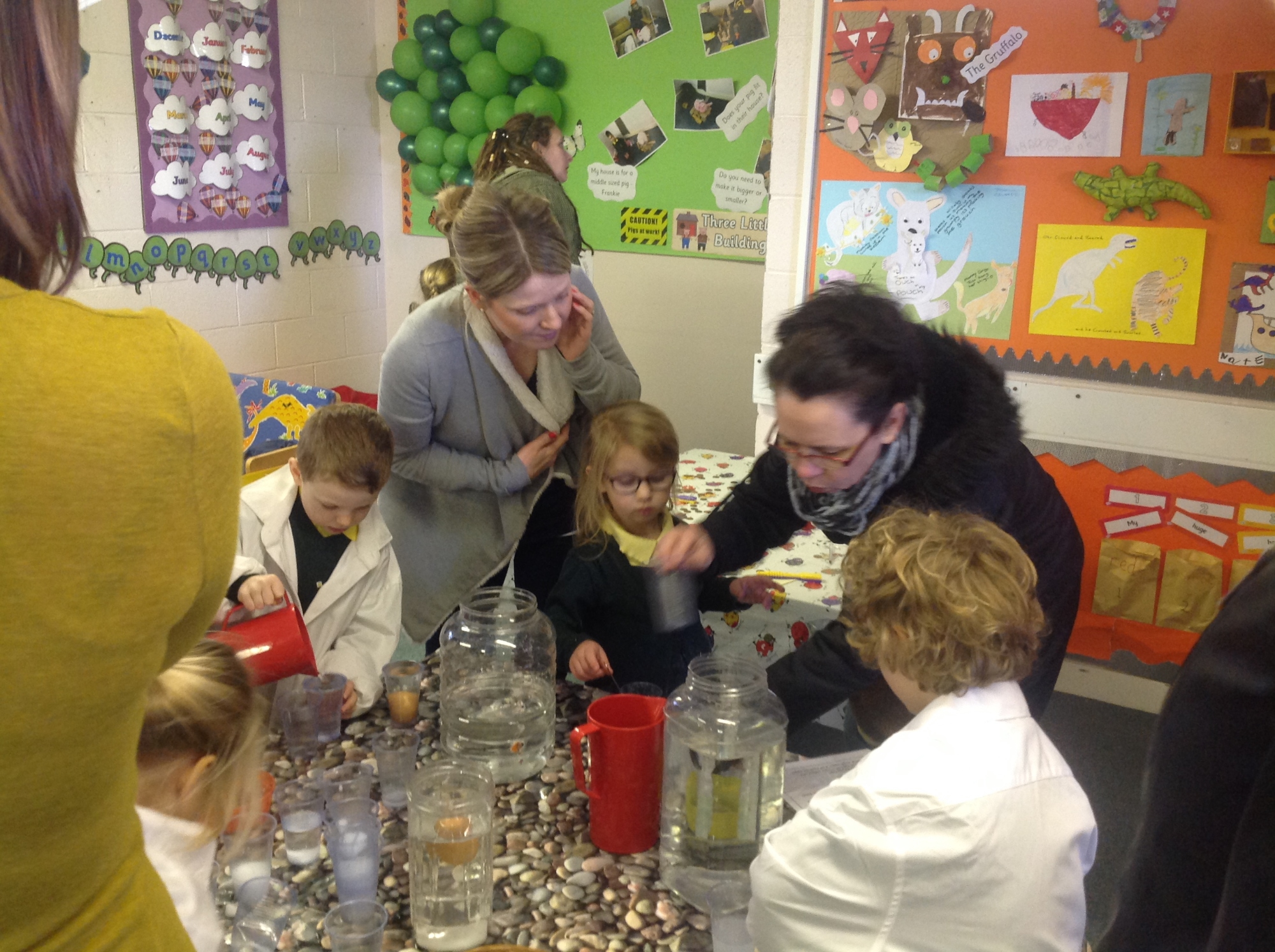 Our child loved being part of Performing Arts Club. Thank you for everything that you have done to encourage our little superstar!
What our children say about us!
I love being at St Alphege. I think I have learnt lots and lots and my teachers are lovely.
I love singing. We do lots of singing here.
Our playground is really fun. We play good games and i have got lots of friends.
Once upon a time there was a classroom with thirty children and three teachers. The teachers were very kind and made learning super fun.
We get to go swimming on a Friday which is loads of fun!
I love getting stickers when I have done good work and make my teachers proud of me.
St Alphege is the best school in the universe!
My teachers look after me. They are very kind and it is fun in my classroom.